Home
Outdoor Wall Lights
Outdoor Wall Lights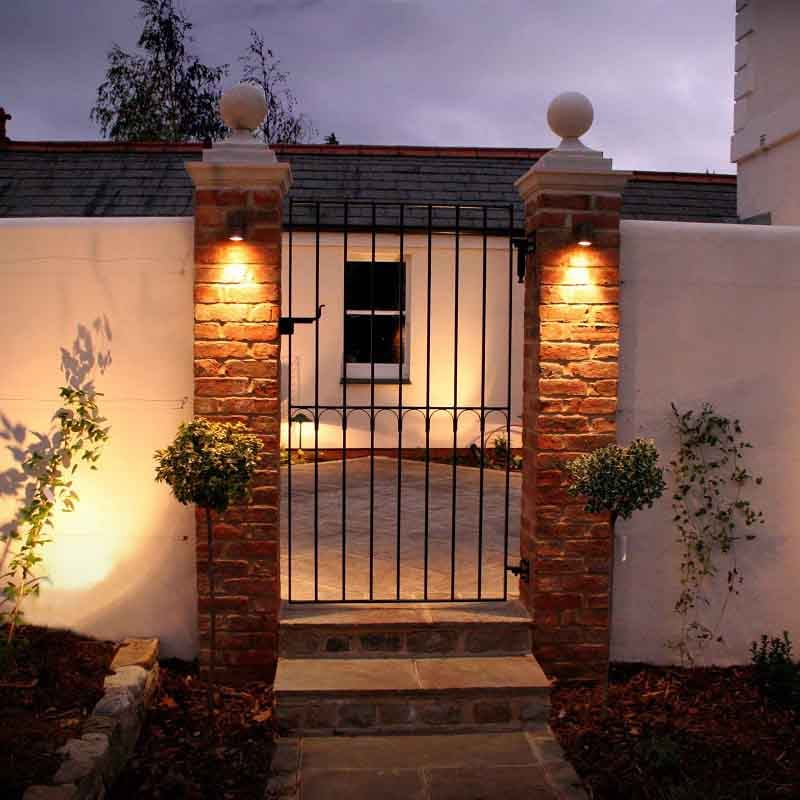 Providers of high quality outdoor LED wall lights, including; Up and down outdoor wall lights, hanging wall lights, bulkheads, garden security outdoor wall lights and traditional lanterns. Available in natural copper, high-grade stainless steel and solid brass with antique and nickel plated styles.Weatherproof outdoor wall lights with PIR and dusk til dawn sensors. We also stock a range of contemporary designs, LED outdoor wall lights with a graphite grey, powder coat finish.
Please remember to buy a 12v transformer with any 12v products
Click here to see our transformer range £91.00 (exc vat)
£109.20

(inc vat)
Elipta Compact outdoor up&downlight is a 240v wall or post mount model for fixed up/downlighting and grazing applications to create stylish wall illumination effects
Read More £84.00 (exc vat)
£100.80

(inc vat)
Cyclone Up/Down outdoor wall light - 240v Warm White LED – Powder coated Graphite Grey finish.
Read More £55.00 (exc vat)
£66.00

(inc vat)
Microspot Up/Down - Stainless Steel - MR11 12v
Read More £106.00 (exc vat)
£127.20

(inc vat)
Elipta Compact up&down outdoor wall light is a 240v wall or post mount model for fixed up/down lighting for grazing applications to create stylish wall illumination effects
Read More £68.00 (exc vat)
£81.60

(inc vat)
Elipta Compact up&down outdoor light is a 240v wall or post mount model for fixed up/downlighting and grazing applications to create stylish wall illumination effects
Read More £62.00 (exc vat)
£74.40
(inc vat)
Usual Price:

£68.00
Elipta Compact up&down outdoor light is a 240v wall or post mount model for fixed up/downlighting and grazing applications to create stylish wall lighting effects
Read More £3.25 (exc vat)
£3.90

(inc vat)
58mm Honeycomb Glare Louvre for Elipta Compact, Corona and Carina range MR16 and GU10 spotlights
Read More £13.00 (exc vat)
£15.60

(inc vat) £13.00 (exc vat)
£15.60

(inc vat)
Colour Filters clip onto the front of MR16 halogen and led lamps in spotlights and recessed lights
Read More