Home
Outdoor Wall Lights
Outdoor Wall Lights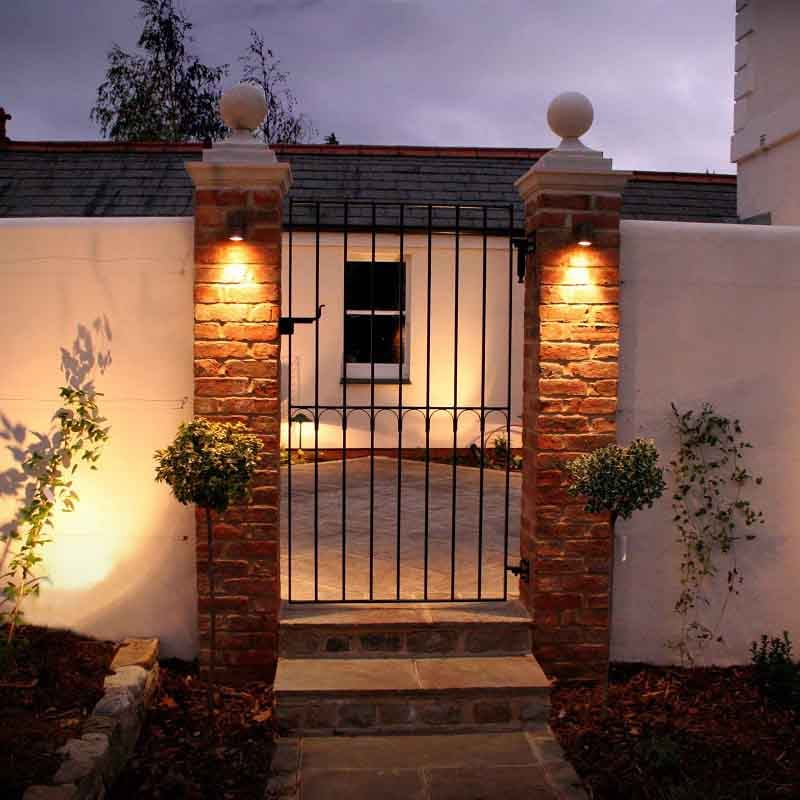 Providers of high quality outdoor LED wall lights, including; Up and down outdoor wall lights, hanging wall lights, bulkheads, garden security outdoor wall lights and traditional lanterns. Available in natural copper, high-grade stainless steel and solid brass with antique and nickel plated styles.Weatherproof outdoor wall lights with PIR and dusk til dawn sensors. We also stock a range of contemporary designs, LED outdoor wall lights with a graphite grey, powder coat finish.
Please remember to buy a 12v transformer with any 12v products
Click here to see our transformer range £62.00 (exc vat)
£74.40
(inc vat)
Usual Price:

£68.00
Elipta Compact up&down outdoor light is a 240v wall or post mount model for fixed up/downlighting and grazing applications to create stylish wall lighting effects
Read More £37.50 (exc vat)
£45.00

(inc vat)
Compact outdoor downlight is a 12v wall or post-mount model for fixed downlighting and grazing.
Read More £40.00 (exc vat)
£48.00

(inc vat)
E4372 Elipta Compact outdoor downlight is a 240v wall or post-mount model for fixed downlighting and grazing
Read More £106.00 (exc vat)
£127.20

(inc vat)
Compact adjustable twin outdoor wall spotlights are 240v models for twin 35w GU10 halogen reflector lamps as well as energy saving led lamps and low energy compact fluorescent lamps
Read More £43.00 (exc vat)
£51.60

(inc vat)
Elipta Compact outdoor garden spot light is an adjustable 12v brown wall or post mount spotlight for pergolas and structures
Read More £42.00 (exc vat)
£50.40
(inc vat)
Usual Price:

£48.00
Elipta Compact outdoor wall spotlights are adjustable wall or post mount spotlights for downlighting and accent lighting focal points
Read More £39.00 (exc vat)
£46.80
(inc vat)
Usual Price:

£44.00
Moonray is a MR16 20-35w 12v decorative hanging downlight with a long decorative perforated barrel
Read More